NOTICE INVITING APPLICATIONS FOR A FIELD INVESTIGATOR
A walk-in interview is invited for a temporary vacancy of a Field Investigator (for six months with an honorarium of Rupees Twelve Thousand only per month) in a Project of the Indian Council of Social Science Research (ICSSR). Candidates having at least M.Phil. degree with an experience of field survey on Psychological Parameters may appear in the interview on submission of an application (on the same date of the interview) in a plain paper along with the CV and self attested supporting documents .
Interview schedule:
Date: 22.04.2018
Time: 12-30 p.m. (Reporting time- 11-30 a.m.)
Venue: Siliguri B.Ed. College
Note:
There is no application fee.
No T.A./D.A. is admissible.
The appointment conditions may change without prior notice as per the directions of the ICSSR that may be imposed upon from time to time.
Programme coordinator Principal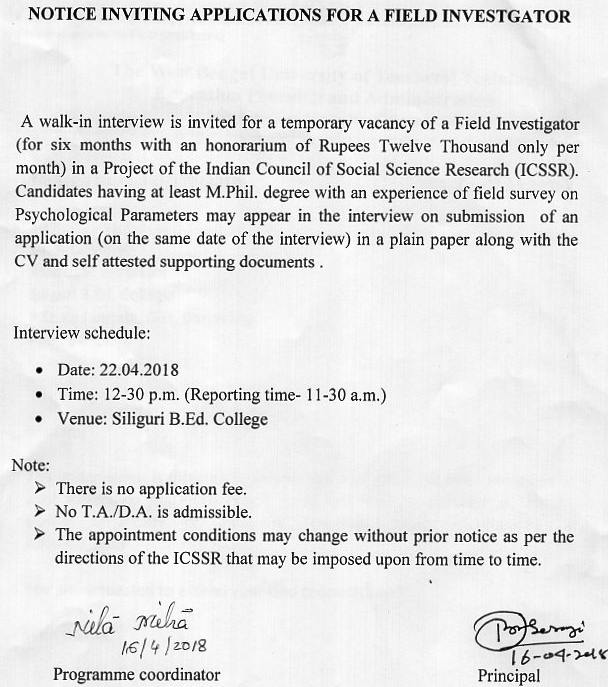 Wednesday, 18th April 2018